| | |
| --- | --- |
| | Environmental Fluid Mechanics Laboratory |
Our lab is equipped with a number of instruments to support field-based research in the areas of hydrology / hydrodynamics and environmental fate and transport. The lab is equipped with a Turner

10-AU

field fluorometer and a flow-through cuvette (with optical filters for flourescein, rhodamine and ammonium), a Sontek

River Surveyor M9

Acoustic Doppler Current Profiler (ADCP) for shallow river research, a 1200 kHz RD Instruments

Rio Grande

ADCP equipped with an OceanScience

Riverboat

for realtime deployments (river work), a 600 kHz TRDI Workhorse

Monitor

ADCP for measuring currents and waves (suitable for lake research / bottom deployments), a 1000 kHz TRDI V20 ADCP for shallow environments, NexSens

Micro-T

temperature loggers and mooring systems, Sontek Doppler Velocimeters (

ADV

), a

16 MHz MicroADV

ideal for

laboratory flume

measurements, temperature and pressure transducers, data loggers, several flumes suitable for sediment transport studies, a Campbell

OBS-3A turbidity

and temperature monitoring system, Price AA current meters, GPS units for field research (a Magellan MobileMapper CX professional grade GPS unit with sub-meter resolution and a Garmin 62S, a recreational grade unit for creating waypoints and tracks with < 3m resolution in WAAS mode), depth sounders, high-resolution digital cameras for use during field work (e.g., a

Nikon D7000 kit

and an Olympus Tough

TG-4

for underwater images), several In-Situ (mini-TROLL) level loggers, a Turner (

SCUFA

) submersible flourometer for Rhodamine-WT and two small

boats

. Our computational lab is equipped with a number of

workstations

(with dual quad-core processors) and software packages (e.g., IDL,

MATLAB

,

MAPLE

,

Tecplot

,

Kaleidagraph

,

Intel Fortran

and

C++

compilers with IMSL and Math kernel libraries,

ArcGIS

,

Systat

,

Sigmaplot

,

Origin

,

GMS

,

SMS

). In addition, the environmental engineering labs in our department have a number of analytical systems for detecting chemicals in water including HPLC systems, TOC analyzers, and AA spectroscopy.
LISST-100X

Sequoia Scientific LISST(

Laser In-Situ Scattering and Transmissometry)

- 100X for observations of particle processes and sediment transport studies.

Sontek-M9 Riversurveyor for river research.

YSI 6600 Multi-parameter Sonde (pH, DO, Turbidity, Depth, Conductivity.)

YSI ProOBOD Optical BOD/DO System

Nortek Aquadopp HR (High-Resolution) Profiler (2.0 MHz frequency)

Sentinel V20 ADCP

Teledyne - RD Instruments Sentinel ADCP (V20, 1000 kHz) for shallow environments with battery packs for extended deployments in lakes and rivers.

Turner

10-AU

Field Fluorometer (with optical filters for Flourescein, Rhodamine WT and Ammonium)

Water level meters, point source bailers etc. for groundwater research

Frames and battery packs for bottom deployments

Turner Designs SCUFA

submersible fluorometer for continuous sampling of Rhodamine-WT

DELL Clusters

64-core DELL clusters hosted for our group by DECS (Division of Engineering Computing Services) in the College of Engineering. We use the MSU

iCER / HPCC

facilities for more demanding computational jobs.

OTT-MF-Pro electromagnetic flow meter (to measure discharge in streams using the wading method)

Water level and barologgers for groundwater / surface water research

Teledyne RD Instruments RioGrande (left, 1200 kHz) and Monitor (right, 600 kHz) ADCPs

Ocean Science Riverboat equipped with radio modems for realtime deployments

A 12-ft aluminum Jon boat for field work
Powered by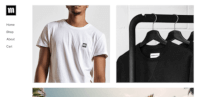 Create your own unique website with customizable templates.